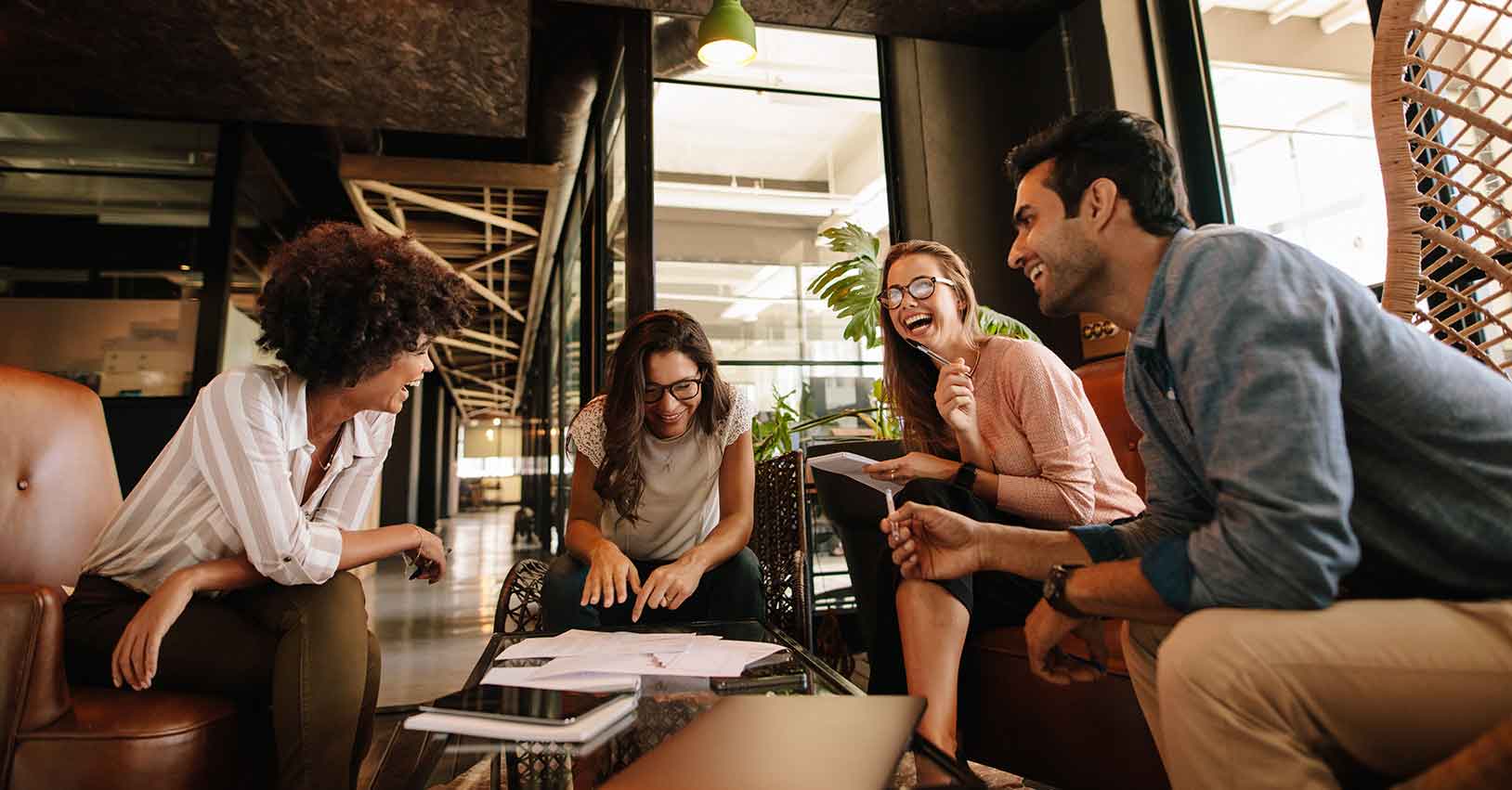 Home » Recipe for Success: The secret ingredients that make Innover truly unique
Recipe for Success: The secret ingredients that make Innover truly unique
Reading Time: 4 minutes
At Innover, we have built an inspiring, fun-filled, collaborative and inclusive work-environment. Our employees exhibit a never-ending passion for innovation and steer their efforts towards achieving excellence. Our teams brim with energy, curiosity and enthusiasm. We provide our employees with perks, benefits and exciting opportunities, which in many ways lead to accelerated career growth as well as personal development. We're proud to be a diverse global enterprise, which welcomes people with diverse personalities, strengths and qualities with open arms. We are an MBE (Minority Business Enterprise) certified business with a vision of delivering unrivalled digital services and solutions to our global clients. We trust our people to lead with conviction, courage and compassion and unearth new ways for driving positive impact. 
Innover's truly rich and connected culture is built with care, trust and learning. Listed below are our top ingredients for a great work culture-
Stitching together Innovation & Customer Delight
We value innovation to a degree that it has become a part of our DNA. We use innovation as a weapon to learn something interesting each day, gain new perspectives and elevate customer experience.  We give room to our employees to experiment, fail, re-experiment and succeed – at their own pace and comfort. This helps our teams execute ground-breaking ideas and tactics that fuel business growth. 
Sudhansh Shaw, Data Scientist at Innover, talks about how he has been given the autonomy to choose thrilling projects and work with trend-setting technologies.
"Recently, I delivered a data and analytics solution for a leading E-commerce giant based out of US. Through our innovative solution, the client was able to drive significant improvements in service delivery and fuel future revenue growth. The experience was exhilarating as I got an opportunity to work on a new platform and put my skills into use to overcome unique challenges. " 
We Celebrate Work & Life 
At Innover, we recognize the hard-work and dedication that our employees put in their work. Hence, we make sure to reward strong performances in various spheres and motive employees to reach that extra mile. We realize that employees need to take some time off to chase their own creative pursuits and therefore, we encourage a flexible work schedule. Health, happiness and well-being of our employees is a top priority at Innover. 
Nelson Anthony Dass, Assistant Manager – Operations at Innover says that the flexible working model helped him strike a balance between work and personal life. 
"The culture at Innover enabled me to take on new roles, give my peak performance and deliver optimal solutions in the space of DataOps, all while nurturing my kid. My typical day starts with a session of yoga, followed by morning chores and getting my child ready for her online classes. After this, I connect with my team of eight members to brainstorm and develop best quality assurance solutions. Here, I get an opportunity to upskill, access new tech tools and unlock value for global clients. In my spare time, I help my daughter finish homework and like to play with her. After finishing my work, I treat myself by watching entertaining movies, experimenting with cooking and reading suspense novels." 
Teamwork is dreamwork
Our dynamic teams work hard to achieve targeted outcomes and put collaboration and commitment at the heart of everything we do. All members treat each other with respect, humbleness and dignity. We have built an open, diverse and vibrant workplace where each member can freely communicate his/her opinions and demonstrate support for one other as they accomplish project goals. Over the last few years, we have won an array of awards and recognitions that bear testimony to the ingenuity, devotion and cooperation of our distributed teams. 
Bring your authentic self to work
At Innover, we strive to create an exceptional working environment for our employees and help diverse talent thrive and succeed. As we grow, we look forward to continue working with people who are extraordinary, motivated and self-driven. Our aim is to foster an inclusive culture, where employees feel a strong sense of belonging, accept themselves for who they are and live their dreams. 
Come be a part of a great culture and feel engaged, empowered and involved.
---
---