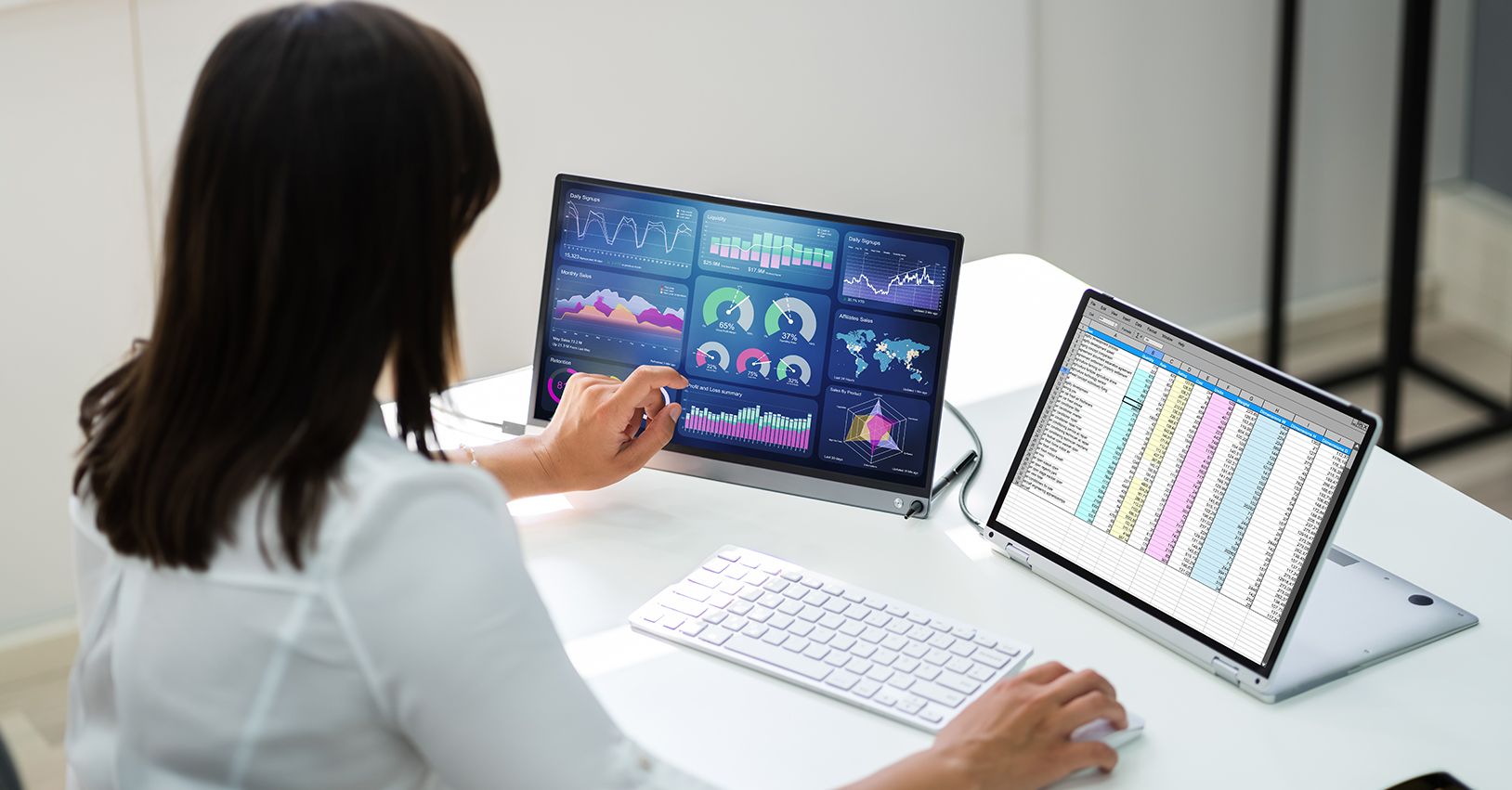 Home » How can organizations extract the Maximum Value from their Business Intelligence Investments
How can organizations extract the Maximum Value from their Business Intelligence Investments
Reading Time: 3 minutes
Forward-thinking enterprises are keen on extracting valuable information from depths of data available to them, such that they can gain a competitive edge and boost their profits. Though many organizations have been charging ahead with bold investments in Business Intelligence, they have failed in converting their efforts into resilient solutions. Improved customer experience, increased operational efficiency and new revenue streams – big benefits await only those organizations who implement a conducive business intelligence strategy in their processes. 
Read below to find out how today's organizations are employing Business Intelligence technology solutions to deliver on the digital promise and maximizing the value of their investments-
Democratizing BI for business users
Organizations are seeking new ways of making data more democratic and turning to Self-Service Business Intelligence to expand their range of insights-driven capabilities. Democratization of Business Intelligence can enable organizations to provide unobstructed access to data and insights, helping them connect silos faster. Authorized business users, who are not well-versed with technology usage, can now freely browse through data workflows, unearth fresh insights from data pools and create fascinating visualizations to showcase their findings. This can help organizations drive widespread adoption of Business Intelligence platforms and enable enterprise wide decision making.
For example, a Marketing Manager at a bank can now access customer databases and timely obtain information such as customer savings, account expenses, credit card history, employment details, etc. Prior to self-service Business Intelligence, the Marketing Manager would have had to rely on data specialists and IT engineers to get this information and waste their time waiting for their approval. Self-service Business Intelligence solutions empowers users to conduct efficient data search and use the drag-n-drop functionality to visualize and put information in a meaningful order. Through these top-notch Business Intelligence services, the manager can define his audience, craft customer acquisition strategies and envision new ways of engaging existing customers. 
Insights at fingertips with Conversational Layer
Conversational Business Intelligence platforms are creating a storm in the business world. These platforms are pushing basic spreadsheets to backseat and equipping business users with intelligent digital assistants who can deliver insights at the speed of thought. Thanks to Artificial Intelligence, Machine learning and Natural Language Processing, these conversational interfaces can render data into voice commands, support complex query handling and help deliver personalized reporting across business units. Organizations can get answers to their queries at speed of light in form of interactive dashboards, tables, charts, maps and lists. They can utilize Business Intelligence solutions to corroborate their findings and facilitate better, faster decision making. This will help them to bring down added costs, complexity and lingering security risks whilst improving overall user experience
The future of Business Intelligence 
The Business Intelligence technology solutions has a long, promising future. In fact, the use of business intelligence across many industries is becoming a standard practice. As enterprises continue to accelerate their use of data, they will look for truly effective BI adoption and implementation to drive successful business outcomes. They can invest in self-service and conversational Business Intelligence to extract quick insights, ensure secure, role-based access to data sources and generate analytical reports with minimal IT support. This will help organizations to yield tremendous returns, re-energize their processes, empower innovation and capitalize on new growth opportunities.
At Innover, we offer best-in-class Business Intelligence consulting services to help our clients reimagine up their business models, accelerate solutions delivery and identify factors that influence future profits.
---
---