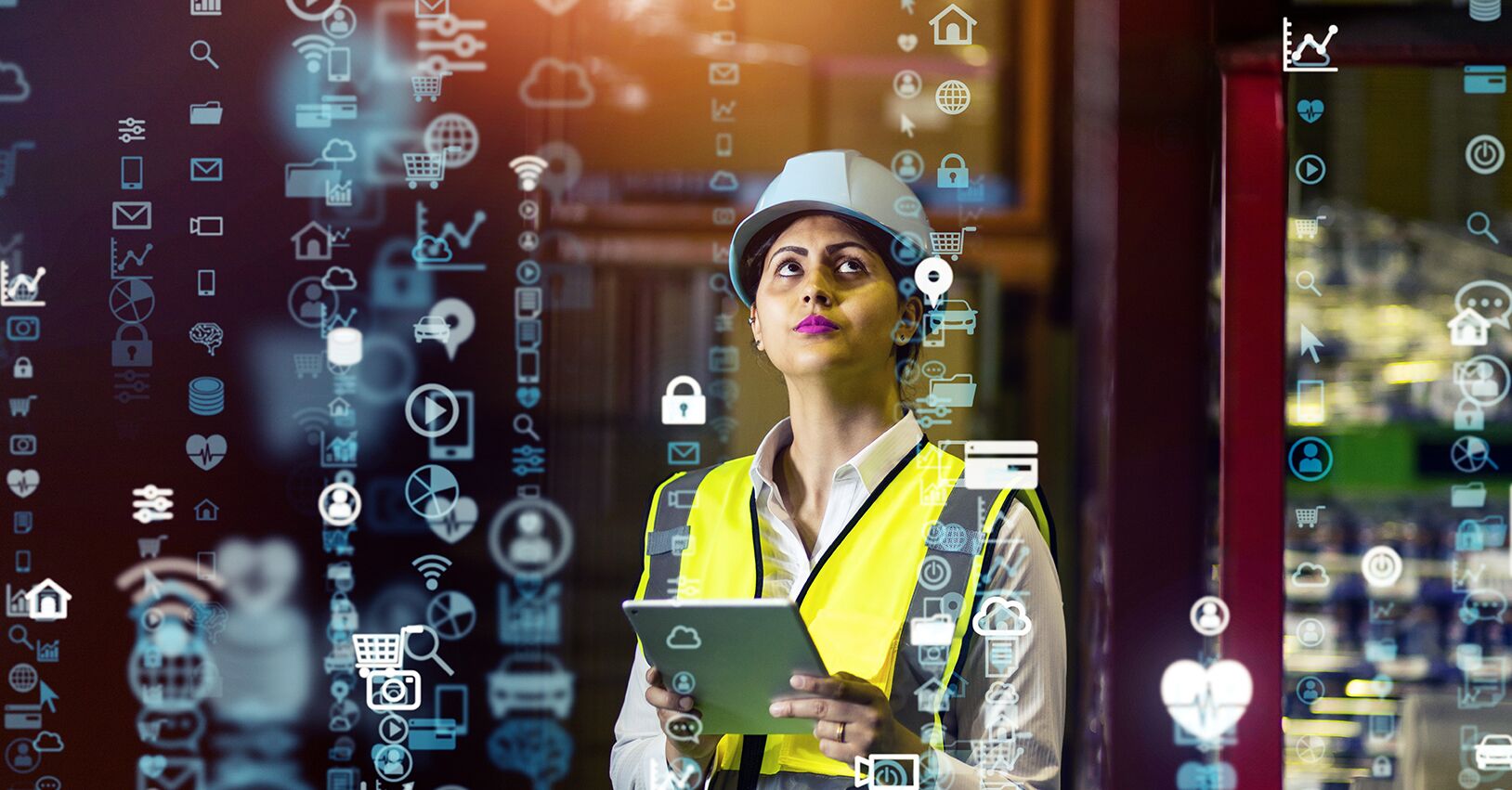 Home » How AI is Reimagining Global Supply Chains
How AI is Reimagining Global Supply Chains
Reading Time: 5 minutes
Global supply chains are an intrinsic network of buyers, sellers, manufacturers, suppliers, logistics, and a lot more. Add to this complexity the ever-evolving market environment that impacts supply chains. Instances such as wars, pandemics, government regulations, climate change, and the mix become untenable.
But supply chains have to function and function well to address the demands of the world. Supply chains are not just about the movement of products from point A to B, but also about sourcing, ensuring the upkeep of these products during transit, timeliness to deliver on time or around stipulated timelines, and ensuring the safety and security of such products against fire, theft or other dangers. The list just goes on.
It is here that Artificial Intelligence or AI has emerged as a propeller enabling supply chains to overcome challenges and become more efficient and resilient. A report from Mckinsey states that 61% of executives who have introduced AI into their supply chains report decreased costs, and more than 50% report increased revenues.
Here's how AI is reimagining global supply chains:
Labor engagement, safety, and efficiency
As per the Job Openings and Labor Turnover (JOLTS) report the number of available jobs outnumbers the pool of workers by about 4.5 million, for a gap of 2.9%, the highest in post-World War II history. AI is addressing this challenge of manpower shortages by complimenting human forces with cobots, robots, and virtual agents. It is also driving efficiency by reinforcing correct procedures on the shop floor, monitoring the execution of tasks, and suggesting course correction in case of deviation. In an example highlighted by HBR, Thyssenkrupp, an industrial services giant is overcoming skill mismatches through AI, it is enabling its service engineers to consult subject matter experts using Microsoft Hololens, an augmented reality headset.
A customer-centric supply chain
As per a Gartner study, 83% of supply chain practitioners surveyed conveyed that there was a constant demand for them to improve customer experience. Only 27% of companies believe they offer services that are superior to their competitors' services. As per the stats, a good three quarters are not efficiently using CX to derive maximum value. Artificial intelligence in the supply chain is also filling this lacuna by combining with machine learning to gather and analyze historical and behavioral data to provide an accurate understanding of customers. Unlike traditional analytical software, AI is constantly learning and evolving and can anticipate customer behavior. This understanding of the customer enables businesses to provide highly relevant content, increase sales opportunities, and improve the customer journey. Johnson and Johnson use AI-driven analytics to automatically monitor hundreds of thousands of orders placed by big customers, such as medical centers and governments. If the algorithm detects an unusual pattern, it alerts supply chain personnel to investigate and optimize customer outcomes.
Digitization & Process Automation
One of the biggest advantages supply chains are reaping out of AI-powered supply chain solutions is digitization and process automation. AI as a technology is not just helping extract actionable insights from machines, cameras, and other sensors deployed on the production floor but also ensuring an uninterrupted production line, enabling the delivery of products to the next step of the supply chain, all the way to the end-user. Auto part manufacturers are using AI-driven digitization and process automation to boost the quality of automotive parts. Parts such as brake calipers, drive shafts, or interior upholstery that were previously visually inspected on the production floor by a human are now digitized and powered by AI ensuring quality and consistency.
Sustainability
Supply chains are under growing pressure to meet their social commitment to the environment. Governments the world over are chasing supply chain operators to reduce carbon emissions or face the brunt of levies. As per a CDP Global Supply Chain Report, only 29% of suppliers reported an absolute reduction in emissions but the majority are still struggling. In this milieu, the role of AI in helping supply chains curtail emissions can be quite significant. For starters, it can help the optimization of freight transport by avoiding inefficient shipping routes and or empty vehicular movement. It is not just logistics there are many other ways supply chains can bolster their commitment to sustainability. A warehouse that has been audited for energy efficiency, regular checks of transport vehicles, and the use of solar as an energy source are all ways to have a positive carbon footprint. All these efforts integrated into a single dashboard can be efficiently and optimally monitored and utilized using AI capabilities.
Embrace the role of AI in supply chains
Verified Market Research states that the global AI market is expected to reach $641.30 billion by 2028 a 31.6% CAGR from 2021. The immense growth is a testament to the value AI provides to different industries and it is no different for supply chains. According to McKinsey successful implementation of AI-enabled supply-chain management powered early adopters to improve logistics costs by 15 percent, inventory levels by 35 percent, and service levels by 65 percent, compared with slower-moving competitors.
Innover's supply chain solutions are guided by your business objectives, informed by data, and accelerated through the right-fit integration of digital possibilities, such as data/process mining, AI/ML, and automation.
Find out how we can help you redesign and reinvigorate your supply chain capabilities. Contact us.
---
---