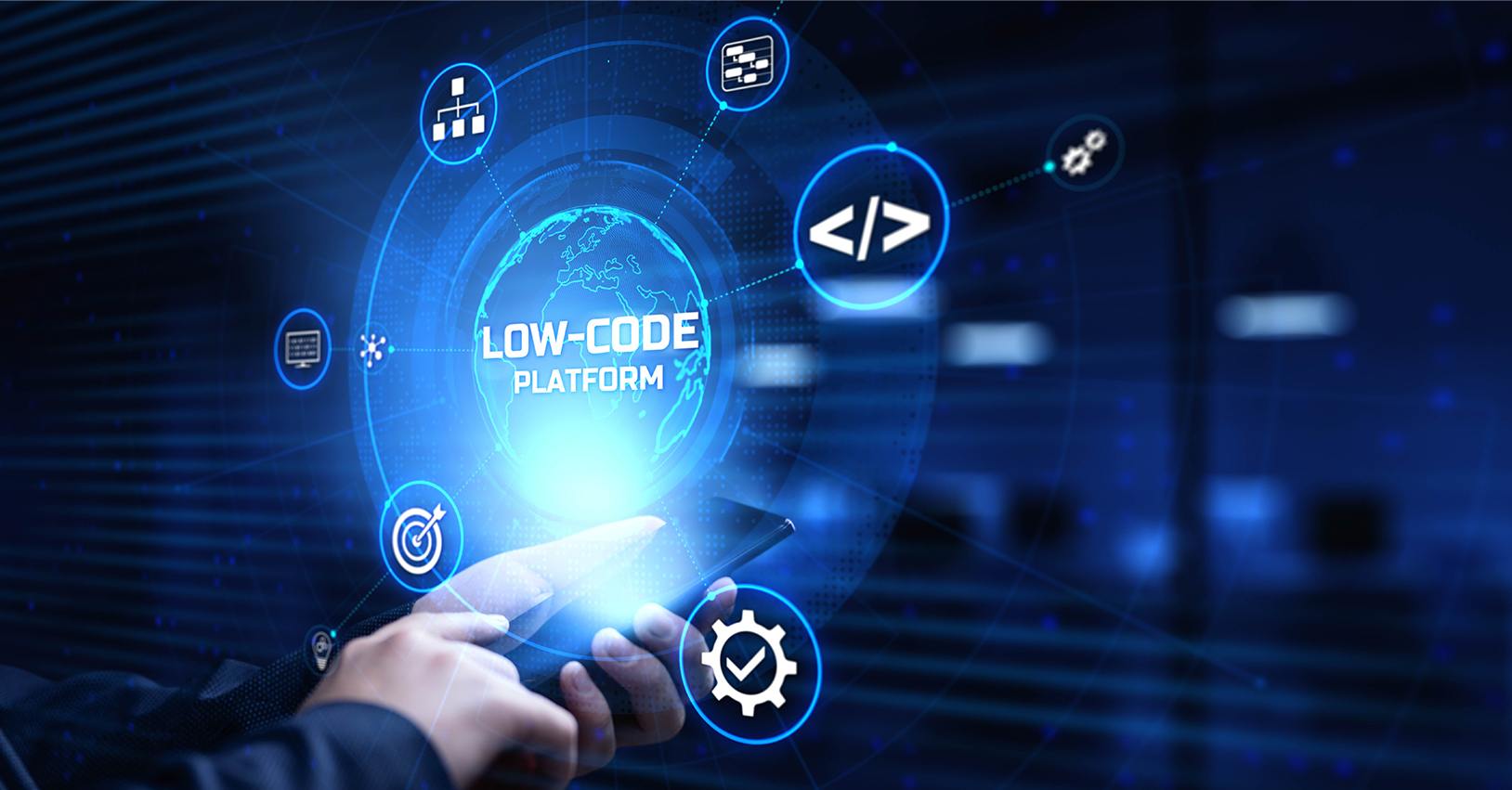 Home » Deploy Low Code/No Code AI for Next-Gen App Development
Deploy Low Code/No Code AI for Next-Gen App Development
Reading Time: 4 minutes
Gartner states that by 2025, 70% of new applications developed by organizations will use low-code or no-code technologies, up from less than 25% in 2020. Organizations are adopting low code/no code platforms as a viable alternative to traditional software development. With digitization becoming inevitable, these platforms are proliferating – allowing organizations to design applications with minimal or no coding. Organizations are stepping into the era of citizen development where users with little to no technical expertise can create and customize business applications effortlessly. Due to their many advantages, low code/no code development platforms are becoming massive revenue generators for software development firms.
Understanding Low Code/No Code AI
Organizations also feel that incorporating Artificial Intelligence (AI) with low code/no code application development platforms can help them optimize workflows faster, augment existing processes and scale easily as the businesses grows. These platforms make it easier to develop and train high-quality models that suits the needs of the business. Low code/no code AI empowers businesses to analyse customers' sentiments, add smart suggestions, conduct thorough data analysis and capture unseen opportunities, leading to profit maximization. Companies are turning to low code/no code AI to validate operations and enrich user experience and engagement via branded applications. 
Listed below are the benefits offered by AI-enabled Low Code/No Code development platforms-
Accelerated Creation of Minimum Viable Product 
AI-enabled low code/no code application development platforms enable accelerated creation of Minimum Viable Product (MVP). AI MVPs are supplemented with intelligent algorithms that provide necessary improvement suggestions, identify features that meet users' digital needs and predict the likelihood of  threat scenarios, hence, helping businesses move their big ideas to market quickly and at minimal risk.
Improved Scalability, Usability & Cost Optimization 
Businesses can leverage low code/no code AI platforms to create much smarter solutions at optimized costs and handle huge volumes of work in a proportional and profitable way. Low code/no code AI platforms ensure greater runtime scalability and help roll-out user-friendly apps in record-time. Citizen developers (or Subject Matter Experts with minimal coding knowledge), who have an intimate understanding of user's pain paints, can develop visually appealing, cognitive yet simple apps using drag and drop tools, voice commands and automated workflows – all while reducing technical debts.
Faster & Simpler Integration
AI enabled low code/no code application development platforms can be leveraged to build tailor-made, intuitive applications. They enable creation of successful code, workflows, algorithms and analytical models that improve the software development process. These platforms integrate well with the external data, design templates, complex cloud apps, visual modelling tools and other Application Programming Interfaces (APIs) to provide better, smarter and more connected experience to app users. 
Accelerate Time-to-Market
Simply put, AI-enabled low code/no code application development platforms give enterprises the ability to design, build, integrate, deploy and even optimize mission critical apps more efficiently. These platforms help to minimize development-to-launch turnaround, generate accurate predictive models and enable non-coders to deliver high quality applications at an exponential pace. Organizations can even shrink time-to-insights, read through vast variations of data and execute more projects in the same bandwidth through pre-built AI-powered development modules.
Low Code/No Code AI: Gateway to Future Tech Innovations
Most experts have deemed AI-enabled low code/no code application development platforms as driver of business agility and innovation. Hence, organizations are gravitating towards low code/no code AI platforms to build customer facing applications. Ideally, the technology will lead to lower reliance on IT, help eliminate unnecessary expenses, reduce human errors and optimize routine tasks. It will also enable businesses to digitize their processes, automate their offerings and delight customers with bespoke products and services.
---
---