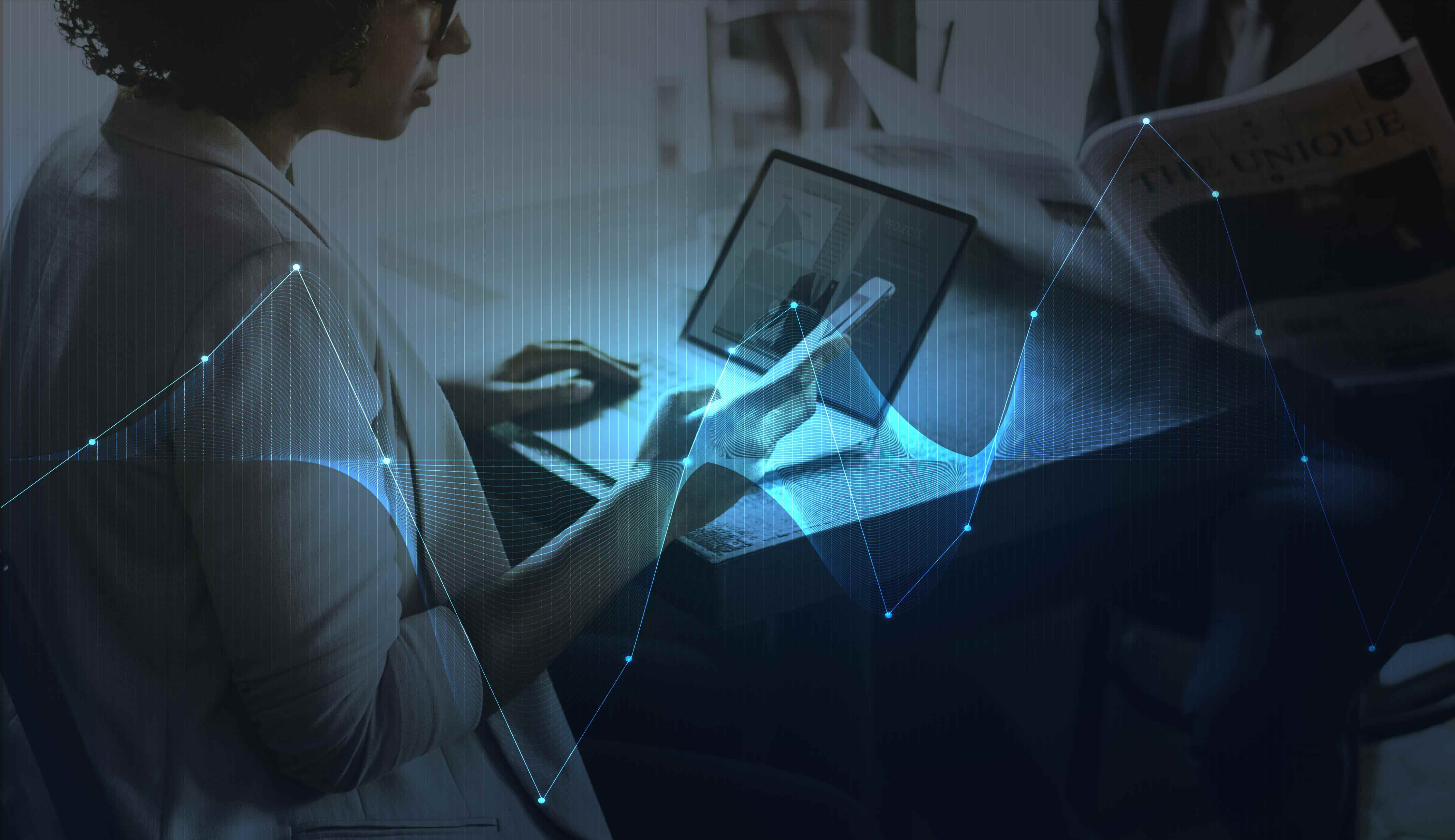 Home » Big Data Analytics: The Key to Successful Digital Transformation
Big Data Analytics: The Key to Successful Digital Transformation
Reading Time: 4 minutes
Each day zeta bytes of data flows from mobiles, computer, wearable devices and machine sensors. This data can be monitored, mined and analysed digitally to make businesses more robust and competitive. Smart organizations are embedding big data analytics solutions to transform this data into insights and then actions. Data analytics can uncover important information by examining very large, diverse data repositories that include structured, semi-structured and unstructured data. Employment of data and analytics in existing business models can empower organizations to make pragmatic decisions and help them drive exceptional customer experiences from the front. Organizations can use this technology to uncover hidden correlations, interesting insights, market trends and new opportunities for profitable and sustainable growth. 
Read below to understand the importance of big data analytics solutions to accelerate digital transformation and why businesses should implement them to achieve measurable results.
Get in touch with customers' emotions
Organizations believe that once they obtain insights into a customer's response, they can personalize their customer experiences in completely new ways. Companies can apply big data analytics to find subtle clues about what influences or provokes customers' behaviour. With this kind of insights at their disposal, they can tailor their messaging and optimize their conversations to a great extent and thus, deliver superior customer experiences.
Better to predict before you plan
Forward-thinking organizations can gain a glimpse into their future and operate efficiently and intelligently with big data analytics solutions. The technology can help businesses do it all – from foretelling which product will sell the best to identifying which machine will breakdown first to determining the fastest route for parts to reach their destination. Companies can even predict inventory levels to save up on costs and time and anticipate potential disaster scenarios such as hurricanes, cyclones, etc.
Fraud detection and prevention
The banking and finance sector has been at forefront of the battle against financial theft. Big data analytics powered fraud detection is one of the most efficient ways of safeguarding sensitive customer information and securing firms against cybercrimes. From identity thefts to mortgage frauds to money laundering – big data analytics can provide useful insights into large datasets and quickly red flag any potential fraudulent activities. 
Turning ideas into new products
Modern companies look towards digital transformation to prepare them with the tools for swift product and service development. Using data and analytics, firms can improve existing products or create breakthrough products that connect well with customers and thus, deepen customer-brand engagement. In addition to this, companies can yield actionable insights on product adoption rates, optimal distribution channels, desired product features and most lucrative sales and marketing strategies.
Effective Business Continuity Planning (BCP)
Insights from Big data analytics can help organizations answer the most important questions on business continuity – How to enable remote working in the face of disruption? How to reduce the risks of communication failures in challenging situations? Is the business data safe in the event of an outage or disaster? Business leaders can build resilience against catastrophes or events such as COVID-19. Big data analytics can help companies eradicate the risks of an ineffective BCP and offer powerful insights to develop an infallible plan.
Human Resource (HR) analytics
HR departments can create big data and advanced analytical solutions to ingest candidate resumes or job profiles and quickly suggest candidates matching the job attributes, therefore, streamlining and optimising the talent acquisition processes. Thanks to big data analytics, HR leaders can access useful insights to build employee-centric workplace models and manage remote working conditions.
Transforming the insurance industry
Insurance companies rely heavily on big data analytics to understand the complex behavioural patterns of customers and make decisions around activities like underwriting, claim handling, marketing and more. From customer acquisition to diversifying risk to personalized services and pricing – big data analytics provides insights into all facets of business operations and inspires new ways of benefiting both customers and stakeholders.
Conclusion
Businesses are speeding up the adoption of latest technologies that aid digital transformation and empower them to become digital champions. Modern big data analytics solutions help organizations gain unprecedented insights into underlying processes and make digital innovation a success. Insights from big data analytics can help organizations anticipate risks and prepare for the unexpected. Big data analytics enables organizations to validate vast volumes of heterogeneous data instantly, adapt latest trends in fast-changing environments and drive meaningful business outcomes.
---
---