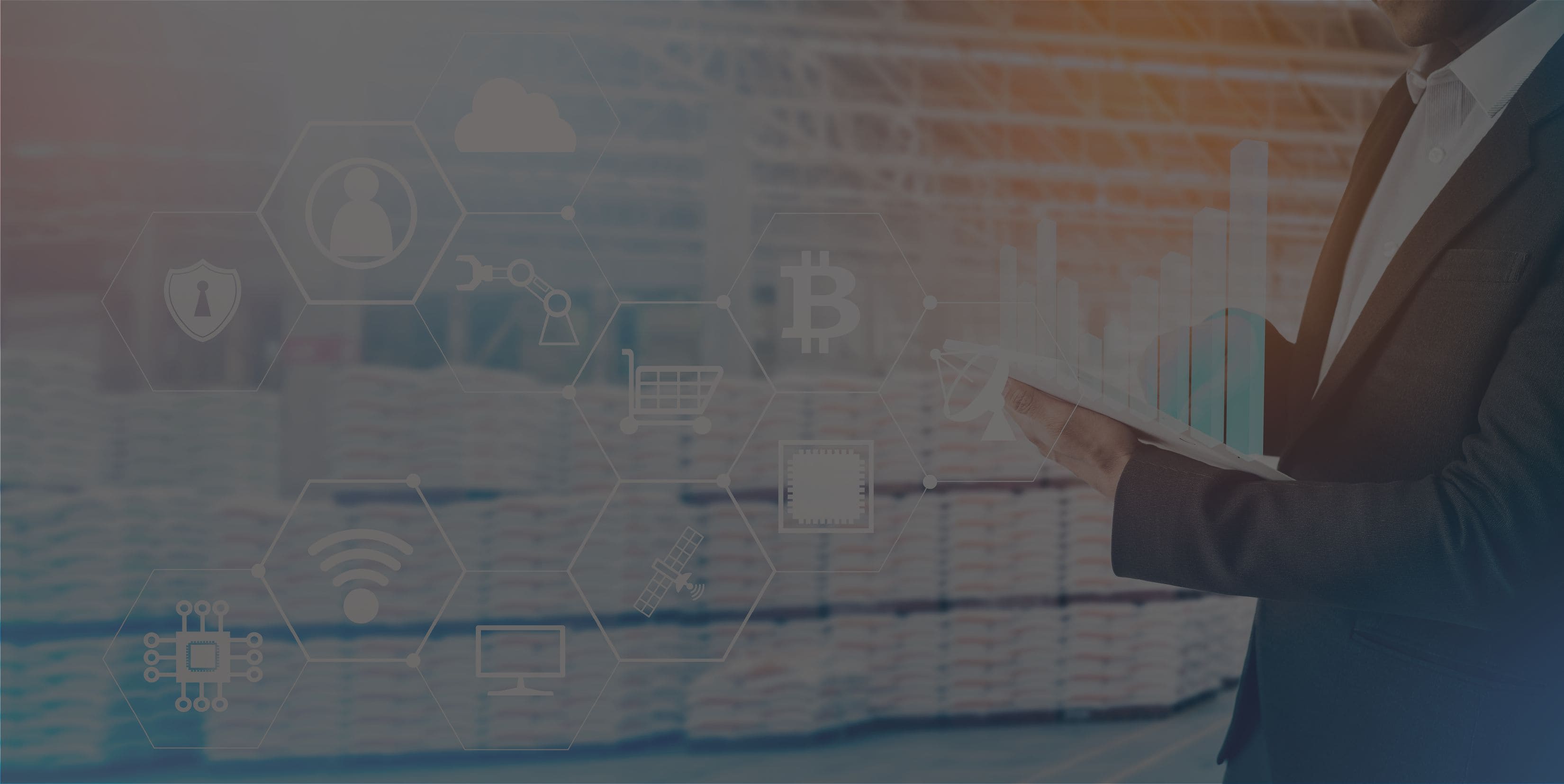 Home » How Augmented Reality Can Reshape the Future of Supply Chains
How Augmented Reality Can Reshape the Future of Supply Chains
Reading Time: 5 minutes
Organizations are increasingly adopting a customer-centric approach aimed at providing faster, reliable, secure, and accurate services across their supply chains. This is where Augmented Reality (AR) has emerged as a go-to-technology for organizations to optimize their supply chains.
Augmented Reality in supply chain management can drive enhanced efficiency by performing traditional tasks faster and more effectively by leveraging camera and sensor-enabled AR smart glasses and devices. This technology has the potential to address various supply chain pain points as well as streamline work processes at the individual and organization levels. Further, the physical restrictions imposed on account of Covid-19 are only going to accelerate the adoption of AR.
According to a study conducted by MarketsandMarkets, the Augmented Reality market is estimated to grow from $10.7 billion in 2019 and is projected to reach $72.7 billion by 2024 at a CAGR of 46.6% over 2019-2024. These projections further drive home the importance of AR across industries.
Let us understand how Augmented Reality can serve as an enabler for organizations to build resilient and cost-effective supply chains.
Warehouse Optimization
The biggest USP of Augmented Reality is in driving efficient warehouse management. According to a report released by DHL, warehouse activities (such as packing, storage, and put-aways) represent around 20% of all logistics costs. AR smart glasses and devices ensure a faster order picking process by enabling workers to adopt a heads-up approach while performing their tasks. Such an approach ensures that workers' hands are free and they can stay focused on their tasks. The AR Vision picking software provides every piece of information needed by workers to carry out their jobs such as what items to pick next, how many items to pick, where to pack them in their fields of vision.
AR enables remote users to have a glimpse of what the wearer is seeing, which effectively means that OEMs, consultants, repair experts, offsite managers, etc can extend their remote helping hand to any worker. This can help keep a tight rein on unnecessary travel and downtime-related expenses.
The AR-enabled heads-up approach ensures enhanced safety – it can also play a crucial role in minimizing errors across warehouses. AR devices overlay virtual models and instructions on any user's field of vision, which makes it possible to directly issue instructions to the task at hand and receive specific, visual feedback on how to complete the work. It is largely owing to the clarity of these instructions that workers are less prone to committing blunders.
Transport Optimization
Augmented Reality can pave the way for increased efficiency across logistics operations. AR-enabled scanners and sensors help logistics companies scan and document errors, damages, and product issues for regulations and compliance. The power of AR can be harnessed in optimizing container loading as well as it reduces the need for physical cargo lists and load instructions. It facilitates loading instructions on a heads-up display with step-by-step instructions on how to efficiently load a container.
Maintenance & Repair
Augmented Reality in Supply Chain management can be exceedingly handy in detecting machine breakdowns at warehouses. AR smart glass devices with their enhanced image recognition capabilities can identify any machine breakdowns in sorting and repackaging of goods. This technology also ensures timely maintenance of systems and is instrumental in preventing any major malfunctioning or delay in supply chains. Let's cite an example of a forklift breakdown in a warehouse, wherein a worker can contact the concerned person over the phone, who can see the breakdown via the camera-enabled smart glasses and fix it in real-time.
Training & Learning
A key aspect of Augmented Reality technology is that it can quickly train new employees and even brush up skills of even seasoned employees to learn a new task, thus driving heightened worker productivity. AR smart glasses help workers in prompt and accurate identification of items through their various dynamic inspection functions. In case any worker is encountering any problem while performing a task, the worker can pull up information on the smart glasses to identify a solution instead of exiting the work area to find a helpful guideline, checklist, or diagram.
Aftersales Services
Augmented Reality in Supply Chain management drives higher efficiency in aftersales services. It provides a 3D imaging of the product and can map the defect – what's more, customers can leverage the internet or database to fix the defect. This eliminates the need for organizations to have a sizeable number of skilled laborers to fix such issues as well as reduce repair costs and time for the customer as well as the company that provides repair services.
Conclusion
The globalization of supply chain management and the inherent complexities associated with them have created a pressing need for technologies such as Augmented Reality. Organizations are starting to realize the importance of leveraging AR in supply chain management and although this technology is still in its nascent stages, there is no denying the fact that AR has a massive potential to enhance the sustainability of supply chain management.
---
---